Saddell Abbey Graveyard
Kintyre, Argyll, Scotland.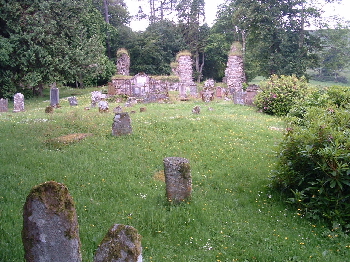 Go to the
SURNAME SEARCH
page to search for graves in all the Kintyre cemeteries.
If you are interested in Kintyre ancestors, you may want to join others with similar interests. I sponsor a private page at MyFamily.com for anyone interested in Kintyre people and places. Let my know if you are interested and I'll have an E-Mail sent inviting you to join us.
Click on letter, Harold A Ralston.
An alphabetical list of photographs sorted by the name appearing on the memorial stone.