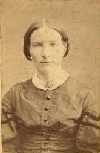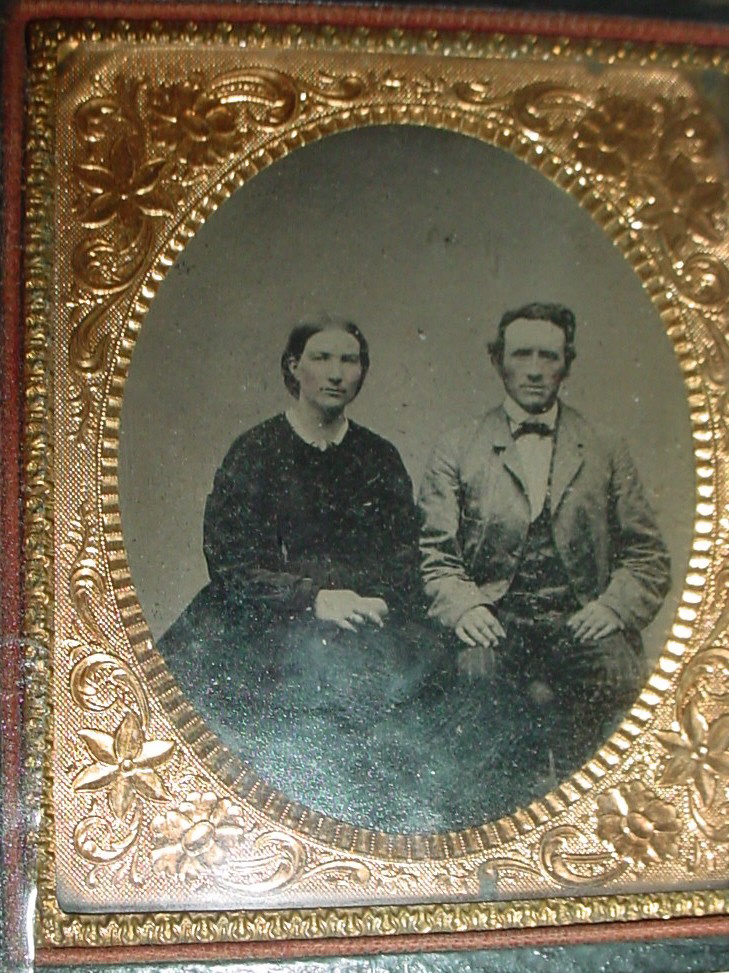 Jean Ralston was also called Jane. (Parish birth records show Jean but some family records show Jane.) Daughter of John Ralston and Isabelle Greenlee, born 16 April 1835 in Aucharua farm, Southend, Kintyre, Scotland.¹ Married 1 April 1857², ³, to her second cousin Thomas Ralston in Illinois, they had seven children.

She died 23 April 1924 at Roscoe, Illinois.4

"MRS. RALSTON SUMMONED AT ROSCOE HOME.5 ....Resident Here Since April, 1850.....Roscoe, April 23.....Mrs. Jane Ralston, a resident of this vicinity since 1850, died at the home of her son John, two miles south of Roscoe, early today.
"Jane Ralston was born in Argyleshire, Scotland, April 16, 1835, and came to America with her parents when 15 years of age, (Passenger on bark Charlotte Harrison arriving in New York from Greenock, Scotland on July 15, 1850), settling at Argyle. Her marriage to Thomas Ralston was solemnized in 1857 and the young couple resided on a farm between Caledonia and Argyle for several years. Since the death of her husband in 1879, Mrs. Ralston made her home with her son John
"One other son, P. W. Ralston resides in Chicago. In addition, she is survived by three daughters, Mrs. Nettie McNaughton, of Redwood Falls, Minn.; Mrs. Lizzie McKay, Belleview, Minn., and Mrs. Martha White of Kiethville, Mo. The latter was a resident of Rockford for several years. One daughter and a son preceded the mother in death.
"Mrs. Ralston's death came unexpectedly. A week ago a number of her local friends joined with her in the observance of her 89th birthday.
"Several grandchildren also survive her, two of whom, Kenneth and Thomas, sons of P. W. Ralston, have made their home with her for several years.
"Funeral arrangements have not been completed. The Rev. Edgar Smith, of the Argyle Presbyterian church, of which Mrs. Ralston had been an active member, will probably officiate at the obsequies. Burial will be at Argyle."

They had seven children:
+1) Peter William (Willie), born 24 Mar. 1858, Harlem Twp., married 6 November 1890 to Hannah J. McAffee, he died 5 Jan. 1949, Chicago, Ill.
2) Janette Brown (Nettie), born 20(?) June 1860, Harlem, married 7 February 1889 to David McNaughton, she died 2 September 1926 at Redwood Falls, Minn.. They had two children.
3) Isabelle Greenlee (Belle), born 14 Feb. 1863, Harlem, married 18 October 1900 to James M. Smith, she died 27 September 1919 at Rockford. They had no children.
4) Martha (Mattie), born 22 Oct. 1865, Harlem, married 28 January 1897 to Henry White, she died 31 May 1936 at Salisbury, Mo. They had two children.
5) John Thomas (Uncle John), born 28 Nov. 1868, bachelor, he died 25 June 1945, Roscoe.
6) Elizabeth Helen (Lizzie), born 10 Apr. 1873, married 10 January 1895 to Daniel McKay, she died 14 Feb. 1949. They had eight children.
7) Thomas Charles, born 16 Jan. 1876, Harlem, he died 6 Mar. 1891, Harlem.